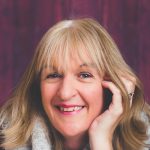 Hi, I am the author Sheila Lamb and, for over six years, I was on a journey very similar to the one you're quite possibly on right now. Dealing with fertility issues is not easy emotionally, and it is made much harder because you have to become a medical expert overnight. I was fortunate that I had a background as a nurse and midwife, but even I struggled to understand the language frequently used by fertility doctors and nurses, and what people were writing about in online forums. Just what do AFC, LPD and PUPO stand for? And what is azoospermia, ovarian reserve and sonohysterogram? After our third ICSI cycle (that's intracytoplasmic sperm injection) was successful, nine anxiety ridden months later, we welcomed our miracle daughter into our lives.
Infertility is a life-changing event and I never forgot our battle and wanted to help others in some way, so I combined my two passions – writing and fertility – and founded an online magazine called My Fertility Specialist, with the help of many amazing fertility experts and fabulous women who kindly shared their stories. Although the magazine helped many people, I wanted to concentrate more on supporting just one area of the infertility battle, and one area that seemed to cause massive anxiety and frustration was understanding medical terms, investigations and fertility treatments. During medical appointments, the doctor or nurse provides so much information that it is impossible to take everything in and be confident enough to ask questions that will help your understanding. It's only afterwards that you realise you can't remember anything that was said. This is why I've written My Fertility Book; an in-depth glossary of all the information you need, clearly explained and in one easily accessible place.
No products were found matching your selection.